That's My Boy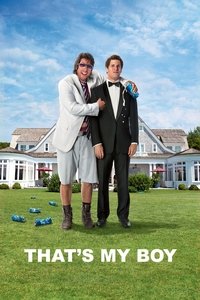 While in his teens, Donny fathered a son, Todd, and raised him as a single parent up until Todd's 18th birthday. Now, after not seeing each other for years, Todd's world comes crashing down when Donny resurfaces just before Todd's wedding.
Average Score : 57.55
The story of a child… and his son.
Status: Released
Release Date: 2012-06-14
Production Companies Columbia Pictures Happy Madison Productions Relativity Media
Production Countries United States of America,
Run time: 116 minutes
Budget: $70,000,000
Revenue: $58,058,367