My Best Friend's Wedding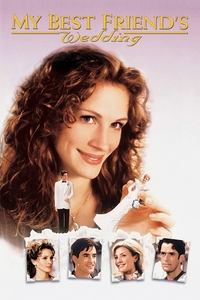 When she receives word that her longtime platonic pal Michael O'Neal is getting married to debutante Kimberly Wallace, food critic Julianne Potter realizes her true feelings for Michael -- and sets out to sabotage the wedding.
Average Score : 65.99
It's about finding the love of your life. And deciding what to do about it.
Status: Released
Release Date: 1997-06-19
Production Companies TriStar Pictures Zucker Brothers Productions Predawn Productions
Production Countries United States of America,
Run time: 105 minutes
Budget: $38,000,000
Revenue: $299,288,605