Deep Blue Sea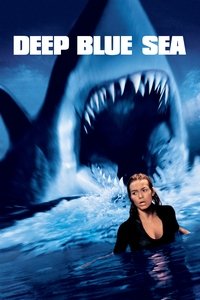 Researchers on the undersea lab Aquatica have genetically altered the brains of captive sharks to develop a cure for Alzheimer's disease. But there's an unexpected side effect: the sharks got smarter, faster, and more dangerous. After a big storm damages their remote research facility, they must fight for their lives.
Average Score : 59.49
Bigger. Smarter. Faster. Meaner.
Status: Released
Release Date: 1999-07-28
Geners Action Horror Science Fiction
Production Companies Riche-Ludwig Productions Village Roadshow Pictures Groucho III Film Partnership Warner Bros. Pictures
Production Countries Australia,United States of America,
Run time: 105 minutes
Budget: $60,000,000
Revenue: $164,648,142