Robbo: The Bryan Robson Story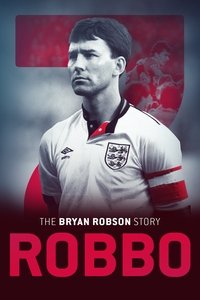 Robbo is a remarkable feature film that tells the story of one of England and Manchester United's greatest ever midfielders. From a working class kid in the North East of England to a national treasure honoured by the Queen, this new film gives a previously unseen insight into the man they call 'Captain Marvel'.
Average Score : 64
Captain. Leader. Hero.
Status: Released
Release Date: 2021-11-29
Geners Documentary
Production Companies
Production Countries United Kingdom,
Run time: 102 minutes
Budget: --
Revenue: --