The Longest Yard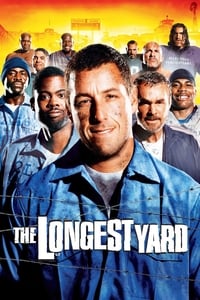 Pro quarter-back, Paul Crewe and former college champion and coach, Nate Scarboro are doing time in the same prison. Asked to put together a team of inmates to take on the guards, Crewe enlists the help of Scarboro to coach the inmates to victory in a football game 'fixed' to turn out quite another way.
Average Score : 65.91
If you can't get out, get even.
Status: Released
Release Date: 2005-05-27
Geners Comedy
Production Companies Paramount Columbia Pictures MTV Films Happy Madison Productions Callahan Filmworks
Production Countries United States of America,
Run time: 113 minutes
Budget: $82,000,000
Revenue: $190,320,568