The Nutty Professor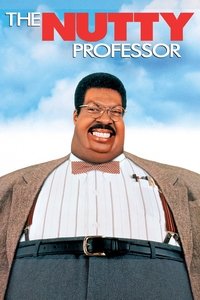 Eddie Murphy stars as shy Dr. Sherman Klump, a kind, brilliant, 'calorifically challenged' genetic professor. When beautiful Carla Purty joins the university faculty, Sherman grows desperate to whittle his 400-pound frame down to size and win her heart. So, with one swig of his experimental fat-reducing serum, Sherman becomes 'Buddy Love', a fast-talking, pumped-up , plumped down Don Juan.
Average Score : 56.33
Inside Sherman Klump, a party animal is about to break out.
Status: Released
Release Date: 1996-06-26
Geners Fantasy Comedy Romance Science Fiction
Production Companies Imagine Entertainment Universal Pictures
Production Countries United States of America,
Run time: 95 minutes
Budget: $54,000,000
Revenue: $128,769,345