The Scorpion King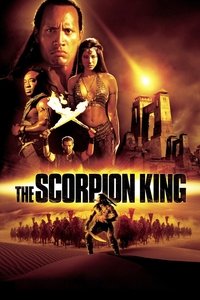 In ancient Egypt, peasant Mathayus is hired to exact revenge on the powerful Memnon and the sorceress Cassandra, who are ready to overtake Balthazar's village. Amid betrayals, thieves, abductions and more, Mathayus strives to bring justice to his complicated world.
Average Score : 55.48
Warrior. Legend. King.
Status: Released
Release Date: 2002-04-18
Geners Action Adventure Fantasy
Production Companies Universal Pictures Kalima Productions GmbH & Co. KG Alphaville Films
Production Countries United States of America,Germany,Belgium,
Run time: 92 minutes
Budget: $60,000,000
Revenue: $165,333,180