Nacho Libre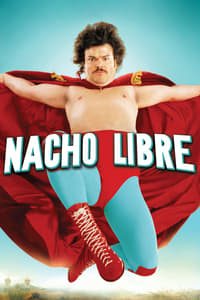 Nacho Libre is loosely based on the story of Fray Tormenta ("Friar Storm"), aka Rev. Sergio Gutierrez Benitez, a real-life Mexican Catholic priest who had a 23-year career as a masked luchador. He competed in order to support the orphanage he directed.
Average Score : 63.68
He's not lean. He's not mean. He's nacho average hero.
Status: Released
Release Date: 2006-06-16
Production Companies Paramount Nickelodeon Movies Black & White Productions MP Inka
Production Countries United States of America,
Run time: 92 minutes
Budget: $35,000,000
Revenue: $99,255,460