In the Line of Fire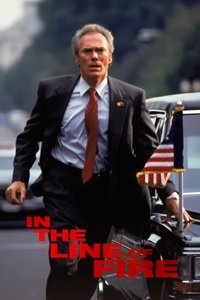 Veteran Secret Service agent Frank Horrigan is a man haunted by his failure to save President Kennedy while serving protection detail in Dallas. Thirty years later, a man calling himself "Booth" threatens the life of the current President, forcing Horrigan to come back to protection detail to confront the ghosts from his past.
Average Score : 69.76
An assassin on the loose. A president in danger. Only one man stands between them...
Status: Released
Release Date: 1993-07-08
Geners Action Drama Thriller Crime Mystery
Production Companies Castle Rock Entertainment Apple / Rose
Production Countries United States of America,
Run time: 128 minutes
Budget: $40,000,000
Revenue: $176,997,168