Above the Law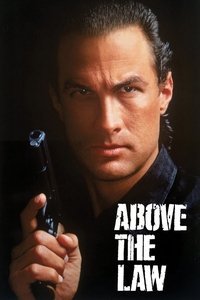 Nico Toscani is an Italian immigrant, American patriot, ex-CIA agent, aikido specialist and unorthodox Chicago policeman. He is as committed to his job as he is to his personalized brand of justice—expert and thorough bone-crushing.
Average Score : 61.07
He's a cop who believes no one is above the law.
Status: Released
Release Date: 1988-04-08
Production Companies Warner Bros. Pictures
Production Countries Hong Kong,United States of America,
Run time: 99 minutes
Budget: $7,500,000
Revenue: $18,869,631