Anastasia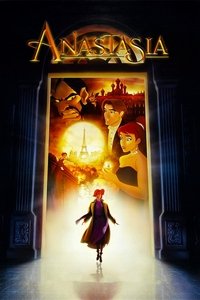 In this animated, optimistic retelling of one of the greatest myths in history, the evil wizard Rasputin puts a hex on the royal Romanovs and young Anastasia is lost when their palace is overrun. Ten years later, the Grand Duchess offers a reward for Anastasia's return. Two scheming Russians, planning to pawn off a phony, hold auditions and choose an orphan girl with a remarkable resemblance to the missing princess. They bring her to Paris for the reward, unaware she's the real Anastasia.
Average Score : 76.11
Discover the Adventure Behind the Greatest Mystery of our Time.
Status: Released
Release Date: 1997-11-20
Geners Animation Family Fantasy Adventure
Production Companies Fox Animation Studios Fox Family Films The Big Gun Project Little Wolf Entertainment 20th Century Fox
Production Countries United States of America,
Run time: 94 minutes
Budget: $53,000,000
Revenue: $139,804,348