Charlie's Angels: Full Throttle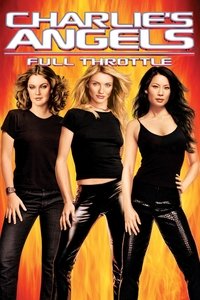 The Angels are charged with finding a pair of missing rings that are encoded with the personal information of members of the Witness Protection Program. As informants are killed, the ladies target a rogue agent who might be responsible.
Average Score : 54.55
This summer the Angels are back.
Status: Released
Release Date: 2003-06-27
Geners Action Adventure Comedy
Production Companies Wonderland Sound and Vision Tall Trees Productions Flower Films Columbia Pictures
Production Countries United States of America,
Run time: 106 minutes
Budget: $120,000,000
Revenue: $259,175,788