Pearl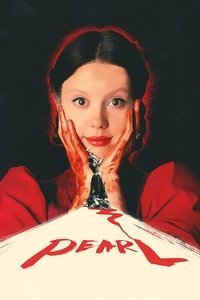 In 1918, Pearl, trapped on her family's isolated Texas homestead, must tend to her ailing father under the bitter and overbearing watch of her devout mother. Lusting for a glamorous life like she's seen in the movies, Pearl's ambitions, temptations and repressions collide in a terrifying climax.
Average Score : 72.27
The X-traordinary origin story.
Status: Released
Release Date: 2022-09-16
Geners Horror
Production Companies A24 Little Lamb Productions
Production Countries United States of America,
Run time: 102 minutes
Budget: $1,000,000
Revenue: $9,423,445