Runaway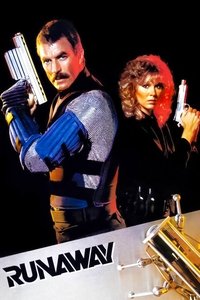 In the near future, a police officer specializes in malfunctioning robots. When a robot turns out to have been programmed to kill, he begins to uncover a homicidal plot to create killer robots... and his son becomes a target.
Average Score : 54.93
IT IS THE FUTURE. Machines are being programmed to turn against us. Someone must stop the madman who started it all.
Status: Released
Release Date: 1984-12-14
Geners Science Fiction Crime Thriller Drama
Production Companies TriStar Pictures
Production Countries United States of America,
Run time: 100 minutes
Budget: $8,000,000
Revenue: $6,770,587