Garfield: A Tail of Two Kitties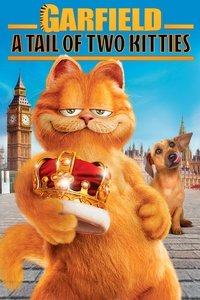 Jon and Garfield visit the United Kingdom, where a case of mistaken cat identity finds Garfield ruling over a castle. His reign is soon jeopardized by the nefarious Lord Dargis, who has designs on the estate.
Average Score : 55.19
The Ego has landed.
Status: Released
Release Date: 2006-06-15
Geners Animation Comedy Family Adventure
Production Companies 20th Century Fox Ingenious Media Dune Entertainment Major Studio Partners Davis Entertainment
Production Countries United Kingdom,United States of America,
Run time: 82 minutes
Budget: $60,000,000
Revenue: $141,702,264