Twenty One Pilots: Cinema Experience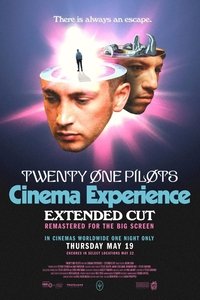 Experience the psychedelic reimagined take on the album "Scaled and Icy". With the audio and video remastered for the big screen, and the addition of never-before-seen content, this immerses you deep into the eclectic catalog and imagination of one of the most creative acts in music.
Average Score : 0
There is always an escape.
Status: Released
Release Date: 2022-05-19
Geners Music
Production Companies
Production Countries
Run time: 86 minutes
Budget: --
Revenue: --