The Pig Keeper's Daughter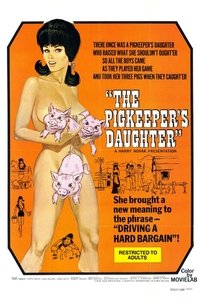 Since Moonbeam Swiner is The Pigkeeper's Daughter, it's no surprise that her best friend in the whole wide world is a little piggy named Lord Hamilton. And that has her Ma worried. After all, Moonbeam has reached the ripe old age of 19 and she still ain't hitched yet. So when a traveling salesman from the big city arrives on the scene, Ma quickly out-cons the con-artist and Pa arranges a shotgun wedding.
Average Score : 46.76
She brought a new meaning to the phrase, driving a hard bargain!
Status: Released
Release Date: 1972-08-18
Geners Comedy
Production Companies Boxoffice International Pictures (BIP) Pure Gold Productions
Production Countries United States of America,
Run time: 93 minutes
Budget: --
Revenue: --