Crocodile Dundee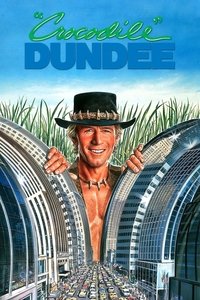 When a New York reporter plucks crocodile hunter Mick Dundee from the Australian Outback for a visit to the Big Apple, it's a clash of cultures and a recipe for good-natured comedy as naïve Dundee negotiates the concrete jungle. He proves that his instincts are quite useful in the city and adeptly handles everything from wily muggers to high-society snoots without breaking a sweat.
Average Score : 63.86
There's a little of him in all of us.
Status: Released
Release Date: 1986-09-26
Production Companies Paramount Rimfire Films
Production Countries Australia,
Run time: 104 minutes
Budget: $5,000,000
Revenue: $328,203,506