Friday the 13th Part 2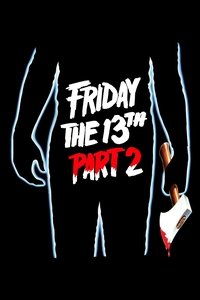 Five years after the horrible bloodbath at Camp Crystal Lake, it seems Jason Voorhees and his demented mother are in the past. Paul opens up a new camp close to the infamous site, ignoring warnings to stay away, and a sexually-charged group of counselors follow -- including child psychologist major Ginny. But Jason has been hiding out all this time, and now he's ready for revenge.
Average Score : 61
The body count continues...
Status: Released
Release Date: 1981-05-01
Production Companies Paramount Georgetown Productions Inc.
Production Countries United States of America,
Run time: 87 minutes
Budget: $1,250,000
Revenue: $21,722,776