哈勇家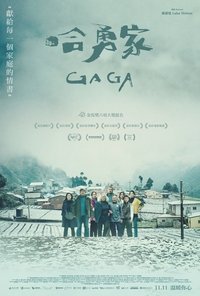 The tribal village gets misty in September, letting out an atmosphere as intriguing as Hayung's family in this autumn-winter season. After Hayung's homeland was occupied, one 80-year-old man devoted his whole life to worshipping GAGA. The traditions were forgotten by his descendants after his passing... The Hayung's family represented indigenous families in Taiwan. Each tribe represents a withering big family. The eldest son Pasang joins in the election campaign, neglecting the opposition from his family. The second son, who is a farmer, is thus affected. After the election campaign, the entire family is on the verge of falling apart, and the village witnesses the snow for the first time in a very long time... With snow melting, new lives emerge. The broken family has started mending and repairing...
Average Score : 67
Status: Released
Release Date: 2022-11-11
Geners Family
Production Companies Skyfilms Entertainment Co., Ltd.
Production Countries Taiwan,
Run time: 111 minutes
Budget: --
Revenue: --