Mortal Kombat: Annihilation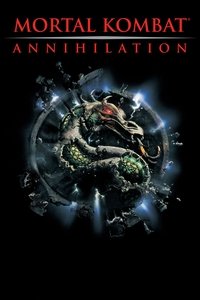 A group of heroic warriors has only six days to save the planet in "Mortal Kombat Annihilation." To succeed they must survive the most spectacular series of challenges any human, or god, has ever encountered as they battle an evil warlord bent on taking control of Earth.
Average Score : 44.93
Destroy All Expectations...
Status: Released
Release Date: 1997-11-11
Geners Action Fantasy Science Fiction
Production Companies New Line Cinema Threshold Entertainment
Production Countries United States of America,
Run time: 95 minutes
Budget: $30,000,000
Revenue: $51,376,861