The Postman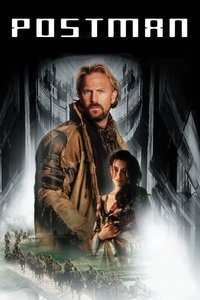 In 2013 there are no highways, no I-ways, no dreams of a better tomorrow, only scattered survivors across what was once the Unites States. Into this apocalyptic wasteland comes an enigmatic drifter with a mule, a knack for Shakespeare and something yet undiscovered: the power to inspire hope.
Average Score : 62.33
The year is 2013. One man walked in off the horizon and hope came with him.
Status: Released
Release Date: 1997-12-25
Geners Science Fiction Adventure Action War
Production Companies Tig Productions Warner Bros. Pictures
Production Countries United States of America,
Run time: 177 minutes
Budget: $80,000,000
Revenue: $17,626,234