Best Horror Movies 2020
Wondering which horror movie to watch on spooky nights with your friends? These are the top 10 horror movies in 2020 which will help you to pick one and enjoy the night, but make sure to have a dark theme in your room to experience a complete feeling of spookiness. Let's jump onto the movie list.

Release Date: – February 14, 2020
VFW is a surprisingly entertaining and pleasant movie. The acting was good in all respects and the main leads are so personable that you immediately like them. The dialogue is good and good humor has been added to the mix along with a good plot and ending. To make things better, the gore was insane, so of the craziest things I've ever seen in a modern movie. In this movie, Steve Lang leads a cast of old-school badass actors that includes some of my favorites, including William Sadler, Fred Williamson, David Patrick Kelly, and Martin Kove. The cast had a great relationship and great chemistry and they have to survive the night on VFW against a horde of drug addicts. These former war veterans are taking out the trash in a brutal and violent proposition. The film looks very grainy in low light, which can sometimes make it difficult to tell what's going on. But for a cheap action/horror movie, this is very well done.

Release Date: – November 13, 2020
This is definitely one of the funniest and unique horror movies 2020 so far. Great performances really help this film out a lot. A teenage girl swaps bodies with a psychopathic serial killer by means of an ancient dagger with mystical powers. Both Kathryn Newton and Vince Vaughn are superb in their acting skills and really help deliver the laughs for most of the movie but the 2nd act really does drag quite a bit. Vince Vaughn and Kathryn Newton both play their roles excellently, and I could not see the movie being as good as it was without them. The other characters in this movie were not annoying; they were as funny as Vaughn and Newton. The gore was straight to the point and not afraid to make your blood boil. Most of the deaths were unique and not just stabbing over and over again. The movie has a great supernatural twist. It's pretty well paced and will grab your attention for about the first thirty minutes, and then it starts to get a bit boring and then starts to pick up speed. The direction and photography of the film are exceptional. This is the type of movie you definitely need to watch at least once.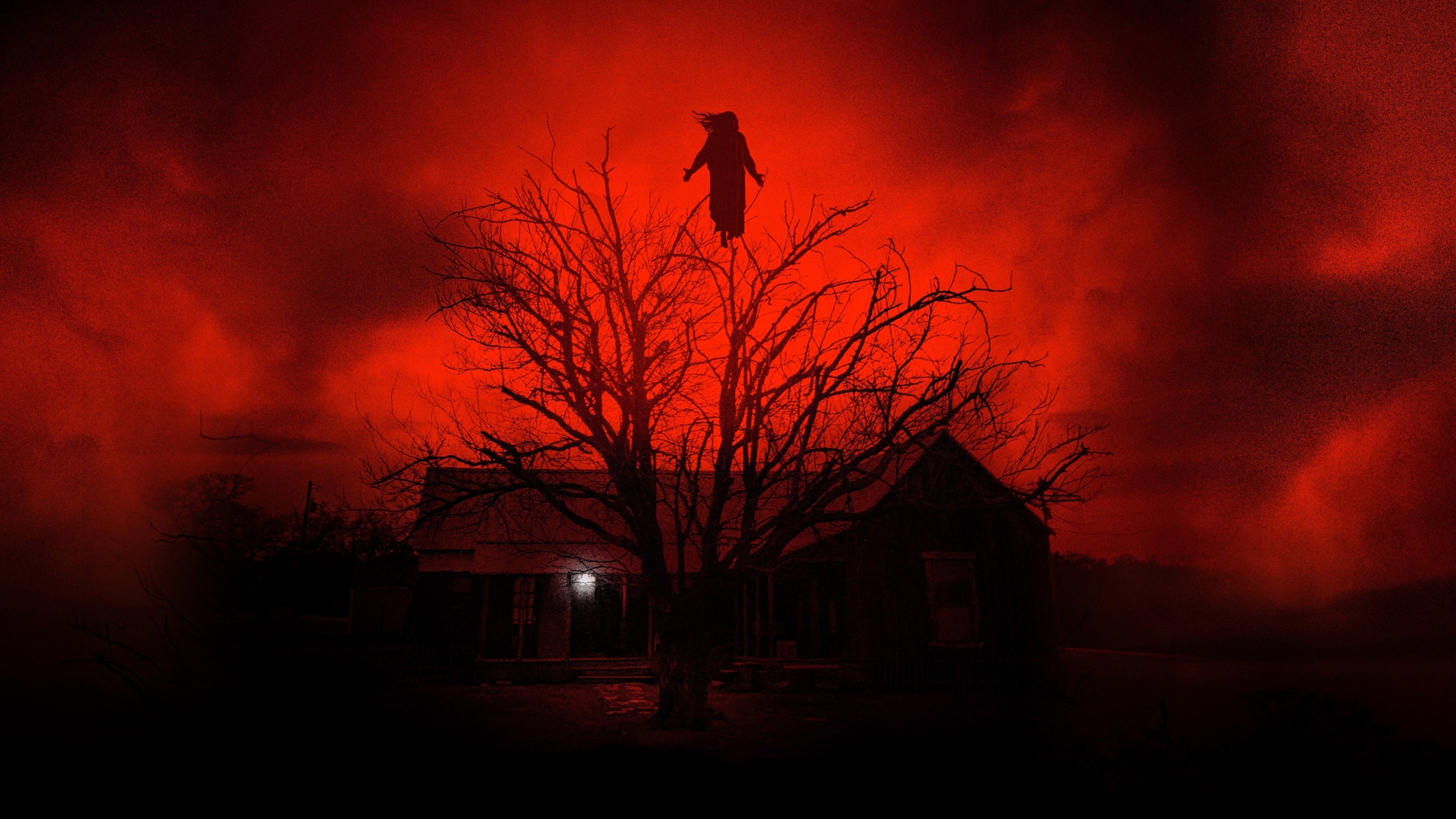 Release Date: – November 6, 2020
From the start, this film takes a dark and unsettling tone coupled with slow burns and bleak but beautiful cinematography, and a very good performance from the cast specifically the lead actress. It is utterly Terrifying and it is must have on the list of 2020 horror movies. The helplessness sinks into your bones, following protagonists that are unable to understand, comprehend, or act upon the forces around them. It reminds you of the constant unease of Hereditary. Sink into any character too long and you are bound to feel their fear, paranoia, and psychosis. This movie started out creepy and just gets better from there. If you love a horror movie that scares you even when the lights are on and the sun is up then this is it. A half-hour into the movie you realize that this evil doesn't punch a clock. It terrifies you all night long and then knocks on your door first thing in the morning. The only negative here is a weak and clichéd story and a lot of unanswered questions which makes you wonder were that just lazy writing. But all said and done you won't regret watching this one. This is the very best horror movie that you can watch right now.

Release Date: – October 2, 2020
The premise is interesting and unique; it is about an assassin who uses the body's hope technology to kill his targets before killing the body that he co-opted. The movie does not explain much, we begin with an assassination attempt in a luxurious hotel in which one of the employees is manipulated to kill a guest before the security forces shoot him down. We then see how protagonist Taysa Vos, played by Andrea Rise borough, controls the killer's body from a safe distance. She works for a mysterious company that offers this type of closed-circuit murder. The process of changing her body seems to take away her self-esteem. After each job, she takes a test in which he recognizes objects from her past and identifies those that do not belong to her. When she visits her family, she needs to practice sounding like herself. What she follows is violence and surreal and dreamy images, shot in a cold and conscious style. Many indie movies these days are based on this kind of neon/midnight movie mixed in with Kubrick's aesthetic, but Possessor does it better than most. Vos is said to be in possession of Colin Tate's (Christopher Abbott) body to murder his girlfriend and her father, the CEO (Sean Bean) before going out to tie up the loose ending. It goes bad, but not as expected. I would recommend this to people who like Mindbenders and can hold onto their seats for a bit. It's long enough to get to the good part, but confusing due to the lack of explanation at the beginning and the lack of character development. This movie is definitely not for everyone, but any fan of sci-fi horror will enjoy it.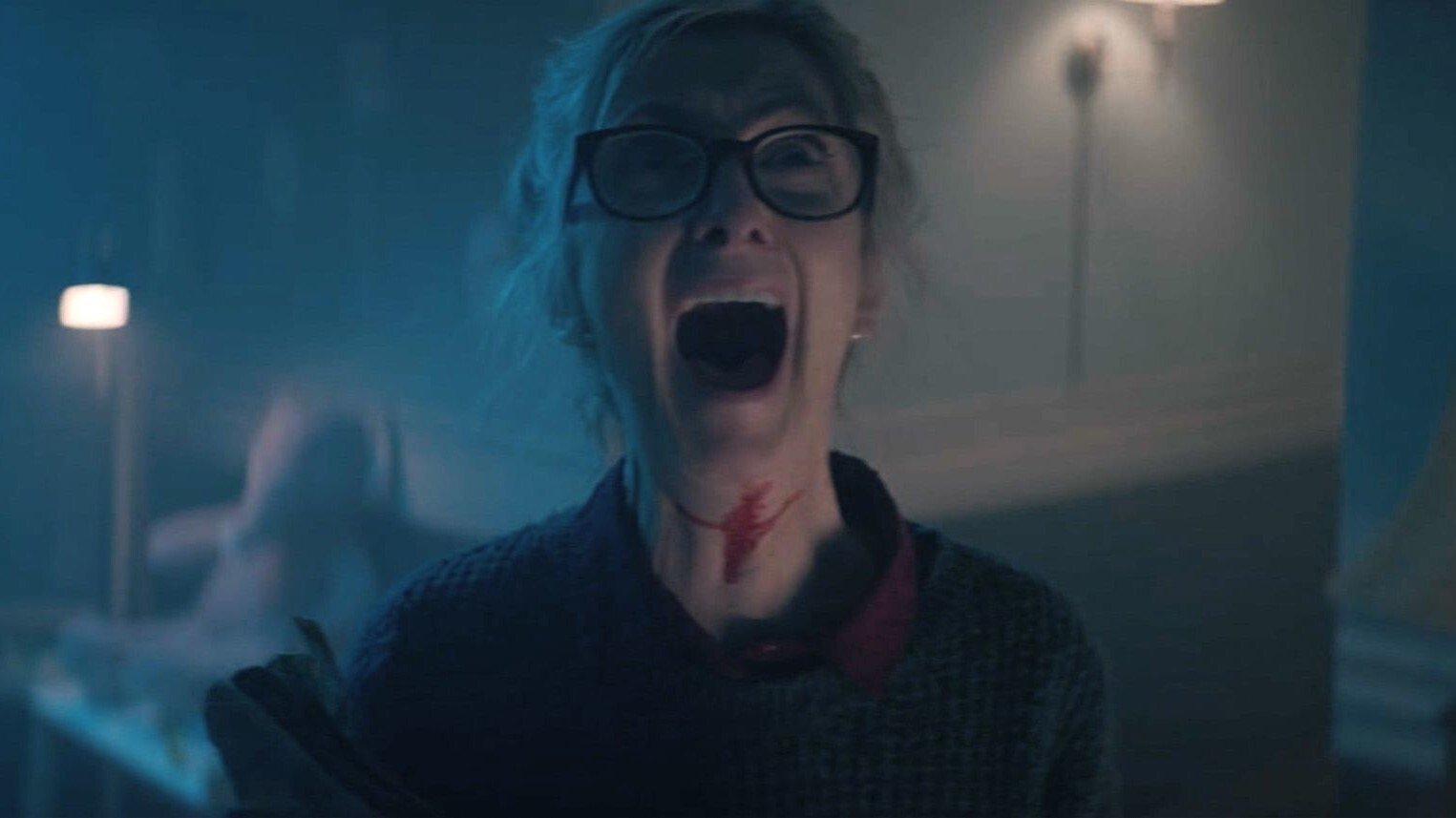 Release Date: – October 9, 2020
This slow-burning horror follows a kind but determined satanic couple and their self-destructive desire to bring back their late grandson is the kind of movie that requires a second look. You don't really appreciate it the first time you look at it, but the second time you see the strong acting skills, special effects, and underlying tragedy of the story. Anything For Jackson somehow evokes a wave of empathy for this pair of kidnappers as the severity of the losses they suffered and the efforts they made to overcome them becomes more apparent. Supernatural fans will instantly recognize Julian Richings as Henry, and Sheila McCarthy works very well with him as the Satanist grandmother Audrey. Aspiring actor Josh Cruddas is memorable as a narcissistic Satanist, a childish but obsessively devoted helper to the leads, and Yannick Bisson and Lanette Ware complement every scene they find themselves in. As a dark comedy and hidden horror, Anything for Jackson works strangely well. While it's not perfect and cheesy at times, it's a well-crafted and quite memorable story that's worth watching.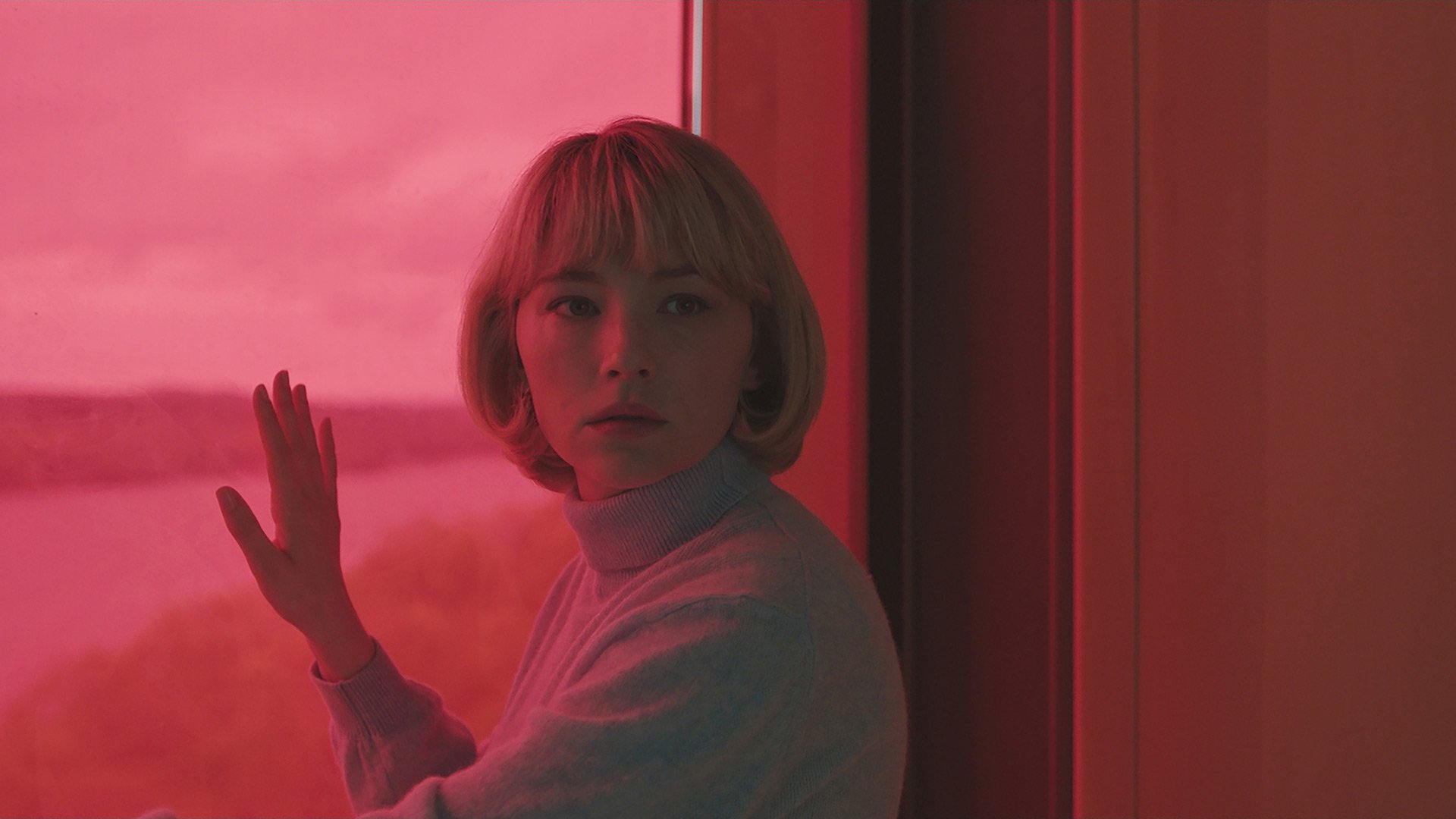 Release Date: – March 6, 2020
Swallowing on the surface may seem strange, but it is so much more. The film deals with the themes of mental disorders and unhealthy relationships. Hunter, who is a subject of rape and does things in her life to make her husband happy, developed PICA, a disease that involves eating inedible food. I really liked how you introduced us to this disorder. The swallow has unspeakable differences that are better displayed than said. It is a provocative and captivating narrative that does not lose its exuberance and the tension that lies between the beautiful directions that seemed elegantly in focus. Simply put, the movie was incredible and worth every shot its creators put out. Fast, advanced, and exciting. I also liked the performance of all the actors and Hunter was nice and I could really feel the pain from him. The cinematography was amazing and the sound editing was amazing too. Her husband is cold and loveless and she needed a title from her past. I definitely recommend this movie.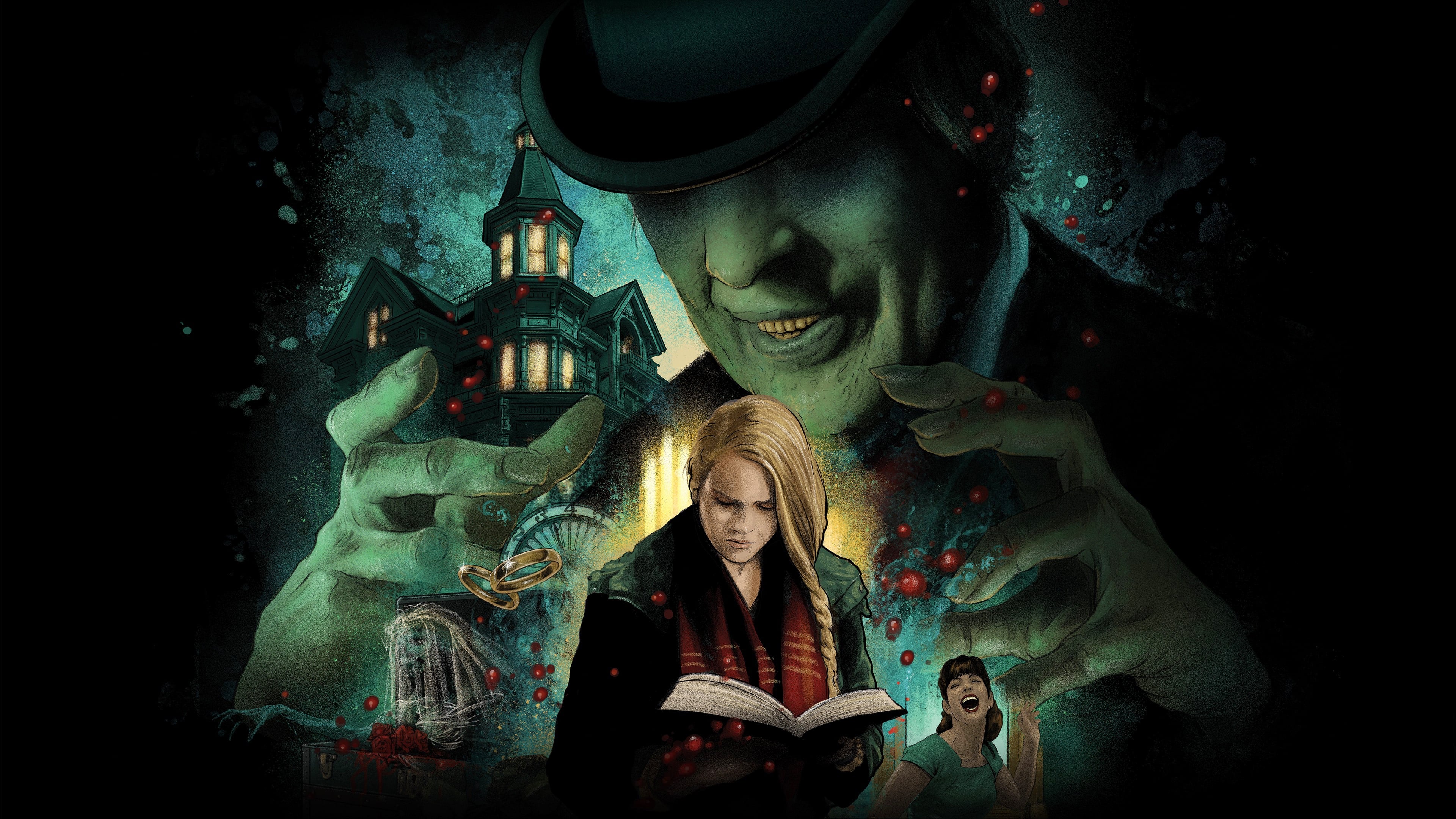 Release Date: – 15 October 2020
This movie starts with a girl who asks for a job at an old funeral home that is called The Mortuary Collection, it is a horror anthology that has five connected stories One is about a thief who is eaten by a monster at a house party, another is about a womanizer who turns his back on him when a girl gets him pregnant for refusing to use protection. The third is about a man who decides to end the suffering of his sick wife and his own hers by poisoning her, but everything that can go wrong does so in spectacular fashion. The fourth story is an upside-down serial killer/babysitter trope and the final story unfolds throughout the movie and is about the owner and morgue attendant who is not at all what he appears to be. In short, it's a very good mix of horror and humor with very competent acting, especially from Clancy Brown who does a very good job as the creepy morgue owner Mortimer Dark. The rest of the cast is not that well known, but they do a great job. The stories are well written and organized, and the effects are for the most part competent, save for a few CGI moments that couldn't be avoided. This is highly recommended for horror movie fans.

Release Date: – July 30, 2020
It's a great horror movie that shows a group of friends in a Zoom meeting and things turn around quickly, but not in a good way. The first 30 minutes are quite slow with a few seconds of scares, but after that you should be better prepared as there are jump scares every 2 seconds I would say, and hardly any breaks. The best part is that the movie is original and the brilliant writing keeps us glued to the seat and it has earned its spot on the list of horror movies 2020. The whole zoom concept was nice and interesting, which sets it apart from other found footage or session-based movies. The performance of all the main characters was excellent and the casting was well done. All the VFX recordings were quite credible and really terrifying. Although the first moments were a bit long, it was the atmosphere that made us addicted. Once there, it was dark and threatening. As I am an avid fan of the horror genre, I have become used to most of the cliché based movies. But this gem made on a budget would be a must see. It's great for adrenaline rushes, but not recommended for youngsters or people who hate jump scares as it comes with a lot of them.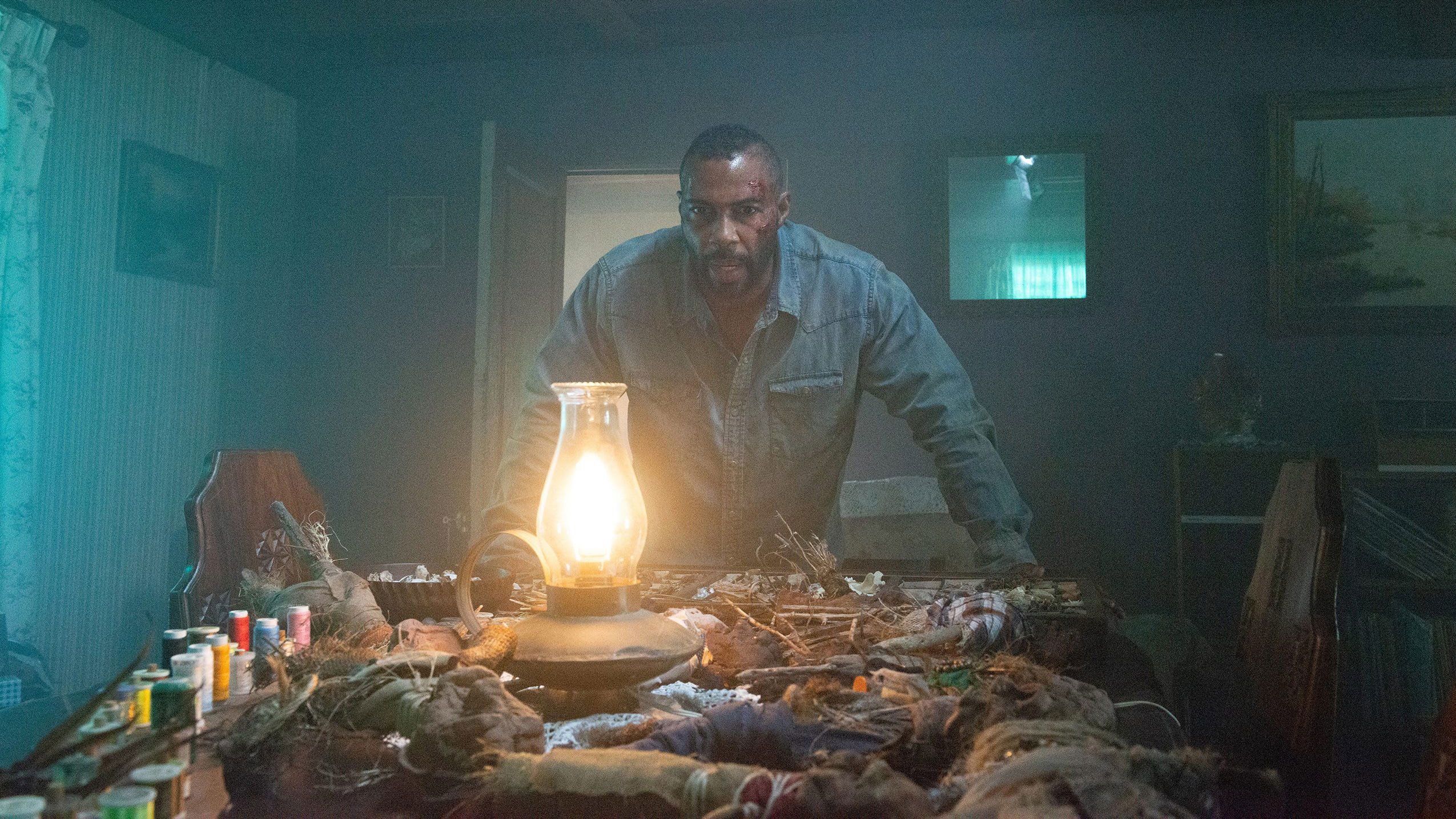 Release Date: – October 30, 2020
This is a very well-written horror voodoo movie with a story. This movie is interesting. It begins with a mentally and physically scarred man who realizes the death of his father. Unfortunately, he travels with his entire family and flies his own plane into a storm and crashes. He wakes up in someone else's bed in an old woman's attic, and the rest of his family is nowhere to be found. His foot is a mess and he can't move much and she will take care of him until he gets better. But so many questions for both him and the movie's audience make Spell a hit. The writing style is great, the actors are great. It's mainly Loretta and Omari who steal the show. He had never seen any of them in roles like this before and it was really nice to watch. It's original and exciting. This is a horror movie that is not too dark and has great lighting in all the scenes. In the end, you will find that Marquis has been playing with her the entire time, as Eloise believes that he controls her with voodoo magic and puppets. She escapes using her father's bad childhood memories to outwit the leader. It is definitely a very interesting horror movie and you need to watch this if haven't already.

Release Date: – September 18, 2020
This film starts as a powerful and convincing civil war period piece on a slave farm in one of the Confederate States. I will say it is an insightful metaphor representing the deeply entrenched collective psychological damage done to Black Americans from centuries of enslavement and tyranny. All the actors performed exceptionally, with Monáe's being outstanding throughout the movie. This film is so powerful. The end made me happy she escaped and also so curious if something like this actually could be possible in today's world. I tend to look at it as so disturbing that people still feel comfortable being racist and that's what makes it more horrifying, the reality of it all. The movie was gripping, eye-opening, and entertaining. It is definitely worth watching. This movie is definitely far too ostracized by people who feel uncomfortable with movies with racial undertones. However, you'll be blown away by Janelle Monae's performance & love the comedic relief brought in by Gabourey Sidibe. Overall, a great film that discusses the injustices of today while simultaneously tackling the issues of the past. The ending has you wanting more but, you'll still enjoy the twist. I'm sure that this movie will not disappoint.
So these were the best scary movies 2020. The movies listed here are chosen specifically for the horror freaks and have the capability to make you jump out of your seats or leave the movie halfway. Let us know which one you picked from our list of horror movies 2020.