Phineas and Ferb: The Movie: Across the 2nd Dimension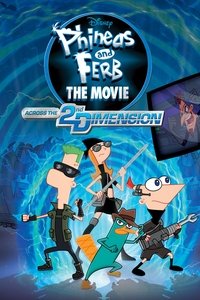 Phineas and Ferb get trapped in an alternate dimension where the evil Doofenshmirtz rules the tri-state area. They must find a way back home with the help of their pet platypus named Perry, who they discover is a secret agent.
Average Score : 69.45
An adventure so big, one dimension isn't enough.
Status: Released
Release Date: 2011-08-05
Geners Animation Comedy Family TV Movie Adventure Science Fiction
Production Companies Disney Television Animation
Production Countries United States of America,
Run time: 78 minutes
Budget: --
Revenue: --